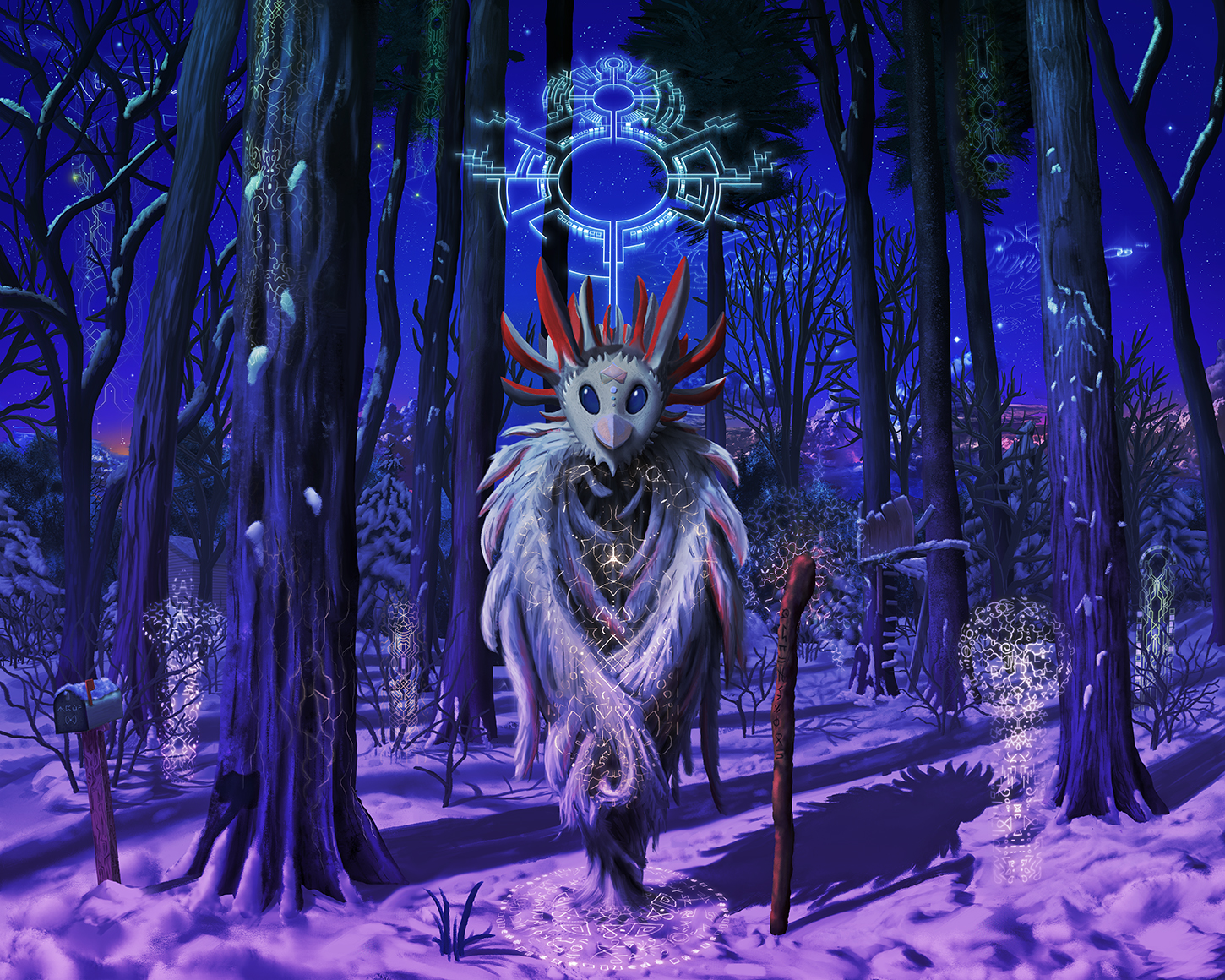 Angel of Nightmares, 2019
The "Angel of Nightmares" depicts an entity from the dream realm. This ethereal being appears to dreamers in times of uncertainty in their waking life. It's presence alone brings messages of security, it is depicted in a frozen forest, the warm beams of light emiting from the ground and trees represent the winter abundance that it delivers. It may startle many at first - these beings stand around 12 feet tall, almost always looking directly at the dreamer. They are not of this physical realm, they appear in many different shapes, sizes, and colors.
The Angel animation has been seen at places such as Red Rocks Amphitheatre, and many other venues where projected art graces a screen. The Angel Animation can be distributed as a free visual, but only one person can own the original .mp4 directly from Brett Warniers.
Software used: Adobe Photoshop, and Adobe Illustrator
Unlisted Reserve Price: 1.1 ETH
First bid at or higher than reserve price activates 7-day auction
Funds production of Quantum Soup and gets your name in the credits
Seamless 1080p Loop
Watches over your Ethereum
Starring Contest Winner
The Angel Alter Canvas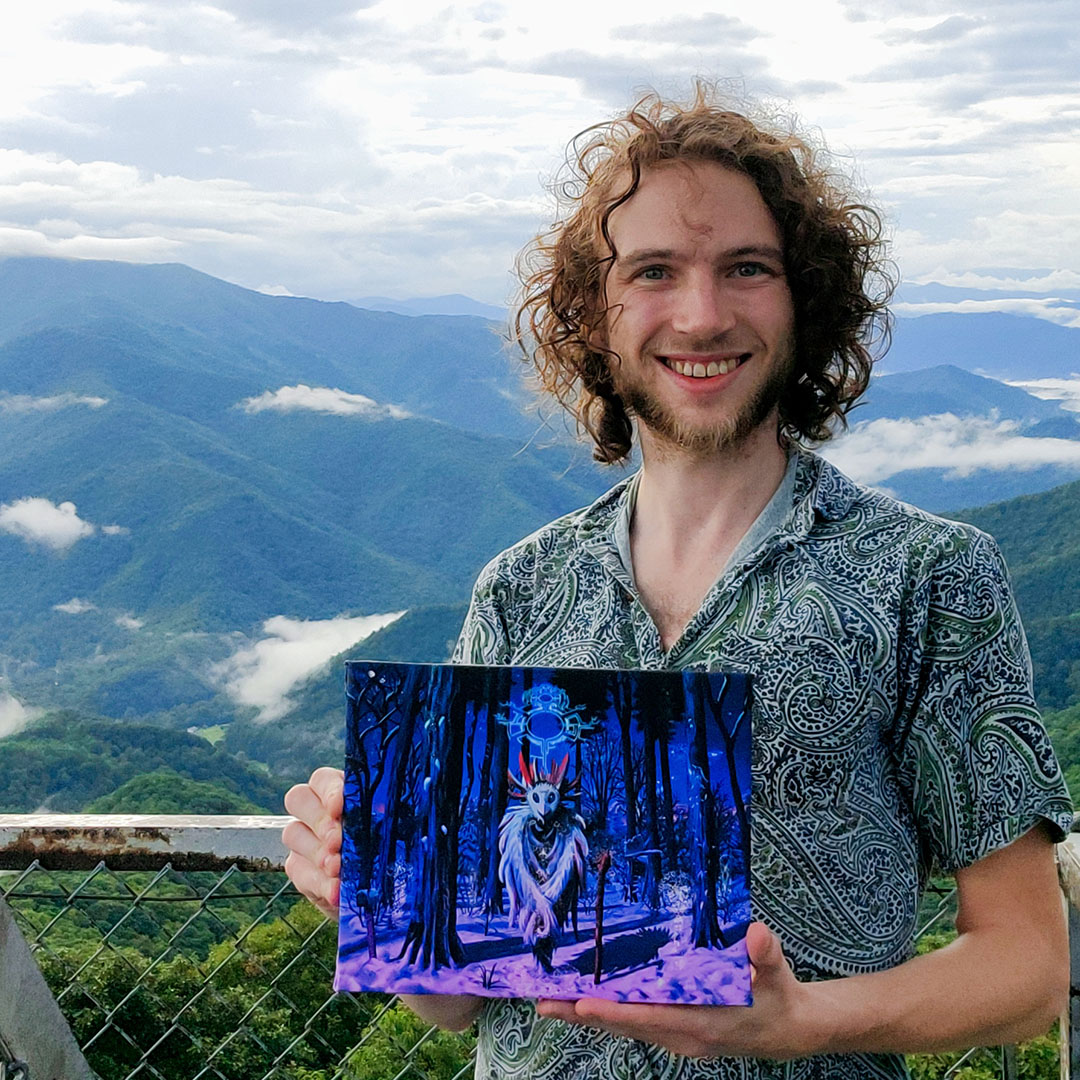 This 10" x 8" inch dream artifact provides a protective friend upon your magical spaces. Each mini canvas is painted on the back, signed, and numbered in the order of which they are produced. Unlimited series.
Collect a Alter Angel →
Details: