Onward, 2022
The mighty mountains clear of the clouds, revealing a path to an unreal destination - this panoramic painting follows two mysterious travelers, on their way to this magical floating landscape.

The subtle gateways visible high up in the clouds show us the way, as seen in the animated version. This high up, the secrets of the air spirits reveal themselves to the intrepid explorer.

Many journeys across the highlands have had me feeling more and more like these epic landscapes are the great temples of our Mother Nature. Standing atop these mighty towers of nature invokes a feeling of awe, for our own smallness amidst so much potential to do such profoundly incredible things.

Canvas prints are open edition - each one is signed by Brett Warniers, numbered in the order it's been created, and the date of creation is added. Each one is unique and special in its distinct way.
Software used: Adobe Photoshop, Adobe Illustrator, animated in After Effects.
NFT version: QS008 Onward
Onward Mini-Documentary:
Coming soon!
Coming Soon - a short mini documentary telling the story behind the art, the music, and the message from the mystical gateways perched in the highlands
Details: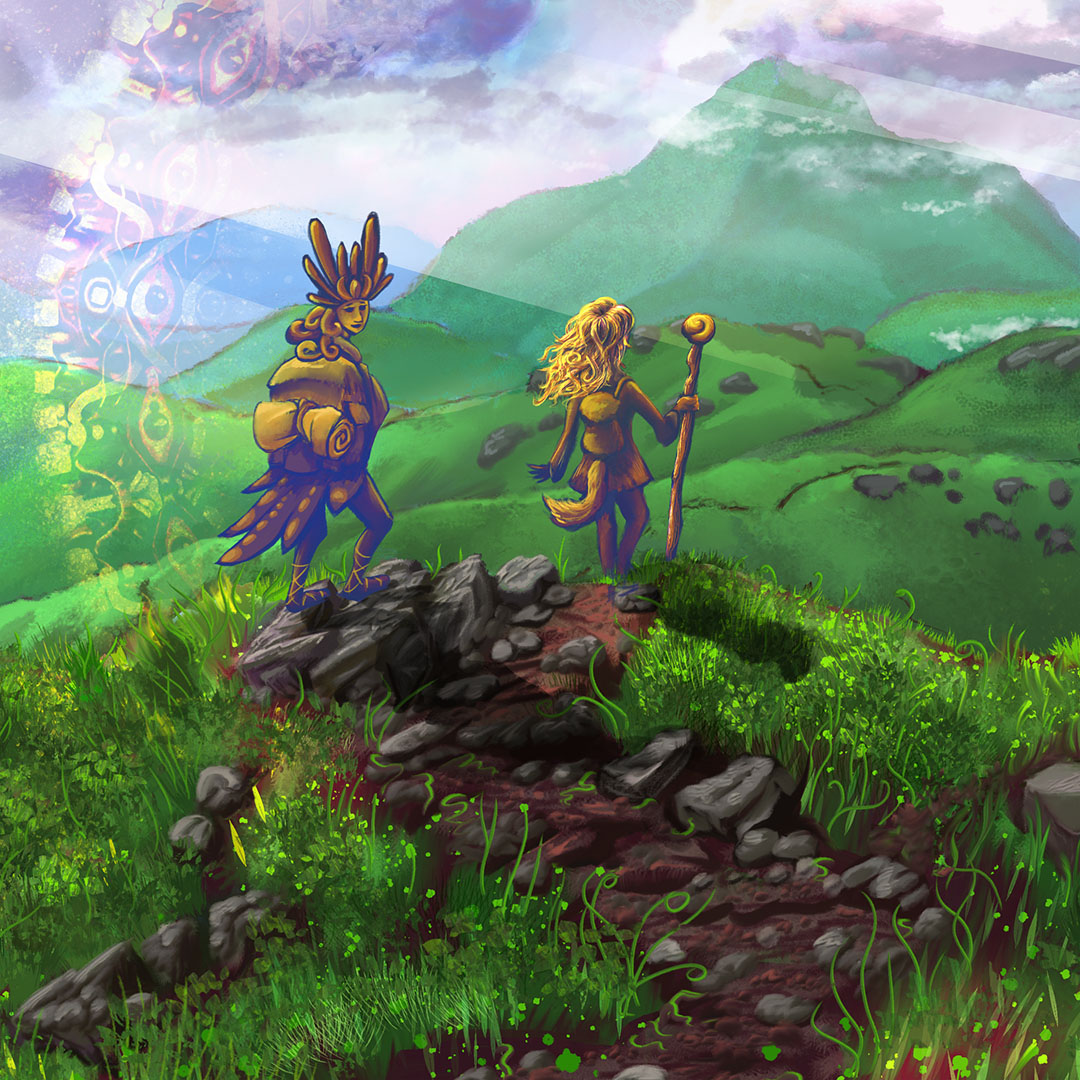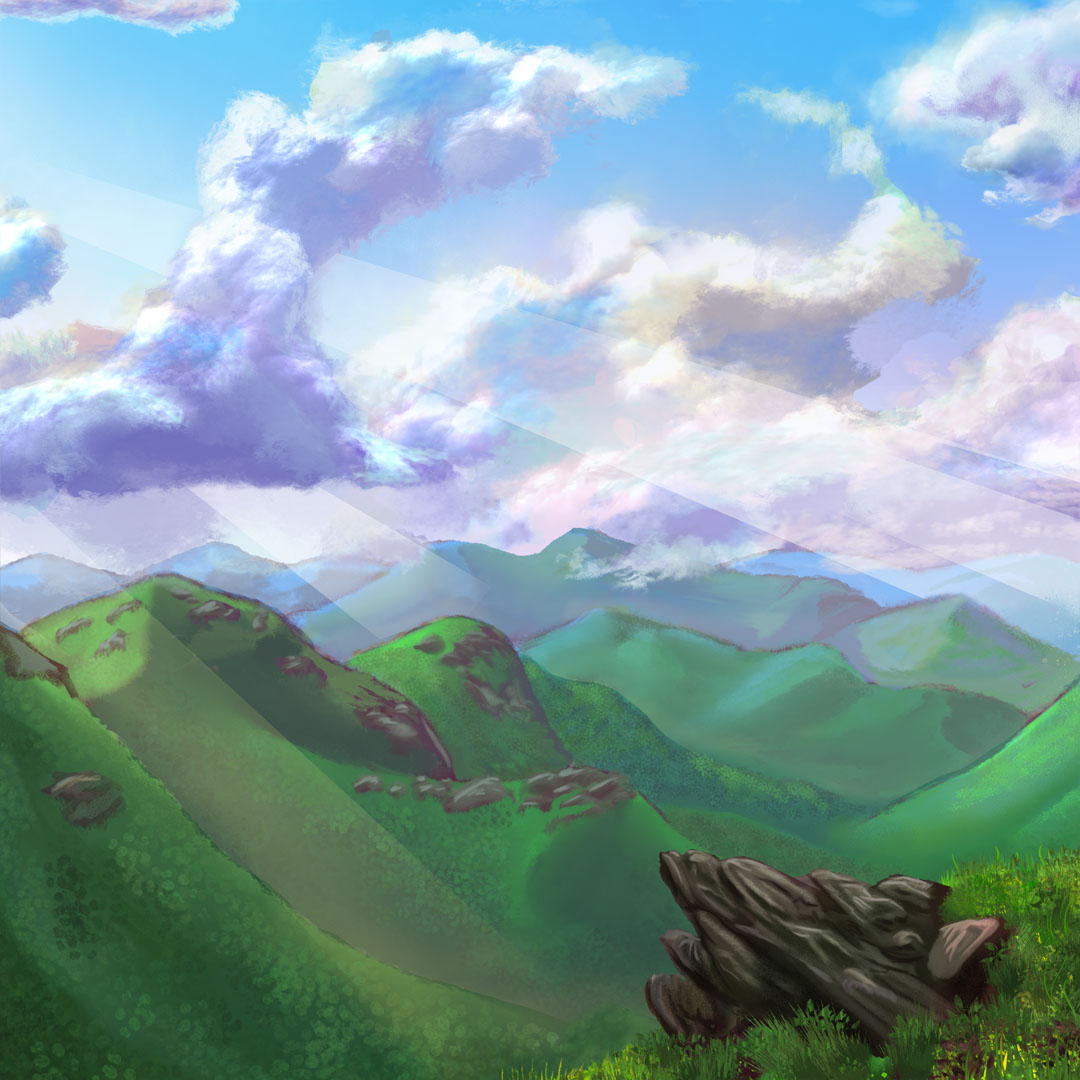 Canvas print in it's natural habitat, and the Exclusive Strawberry Moon Blanket it comes wrapped in