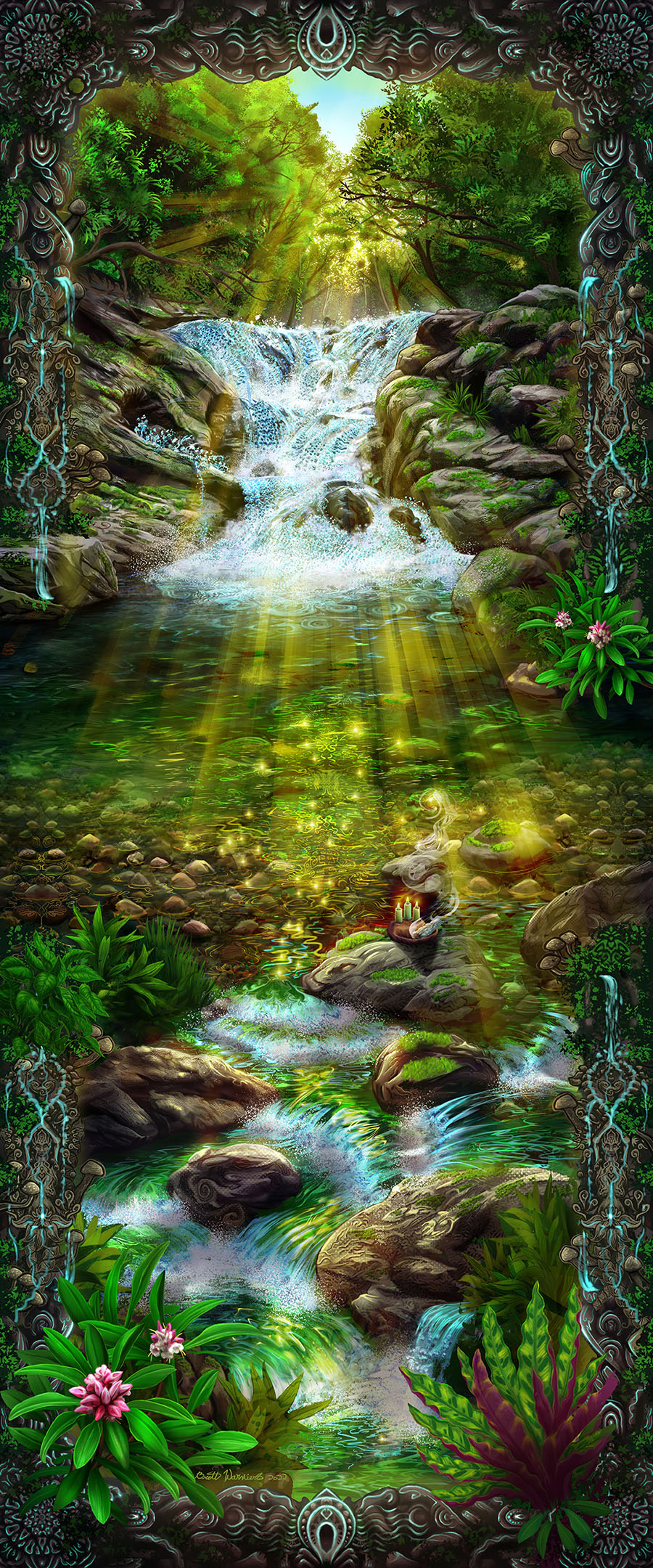 Secret Spot, 2022
Holy crap. How much further? Is this what sunshine smells like? I can't believe how much I'm sweating. Did I take a wrong turn? Follow the red blaze, said the internet, until a dipsy doodle forest scramble opens up, they said! Look for the orange tape, the internet said! Man, I read like 3 blogs about this place, what if it's not real? Oh wait, I think I hear water in the distance ...

There is an elegant window to a sense of peace, an inner quiet, aidst a roaring cascade of water pouring over the stones, and into the vibrant green pool. The cool mist brushes the face. A beam of sun casts a colunm of light before you, Mother Nature's serpentine waterways sculpting an ancient stone bath, between the forested summits of the lush mountains.

One may find themselves feeling awe, wonder, and refreshed under a waterfall, and in the cool breeze generated by the powerful ever-cascading flow. The natural world - our source - is a living landscape of ancient times.

"Secret Spot" is a digital painting, created by hand, using a Wacom intuos4 tablet, drawn with the intent of making a sensational 25" wide by 60" tall tapestry. The 15000px * 6250px image erupts into your space with fantastic flora and flow. It feels like opening a window to the lush, thriving greenery and splashing air of color alongside creekside communities of the deep forest.
Software used: Adobe Photoshop
This artwork is based one of the first waterfalls I repeatedly explored. It's a fantastic, very secluded location, not in any map or book. Sometimes what makes a place special, is knowing that we can always feel peace.
Details: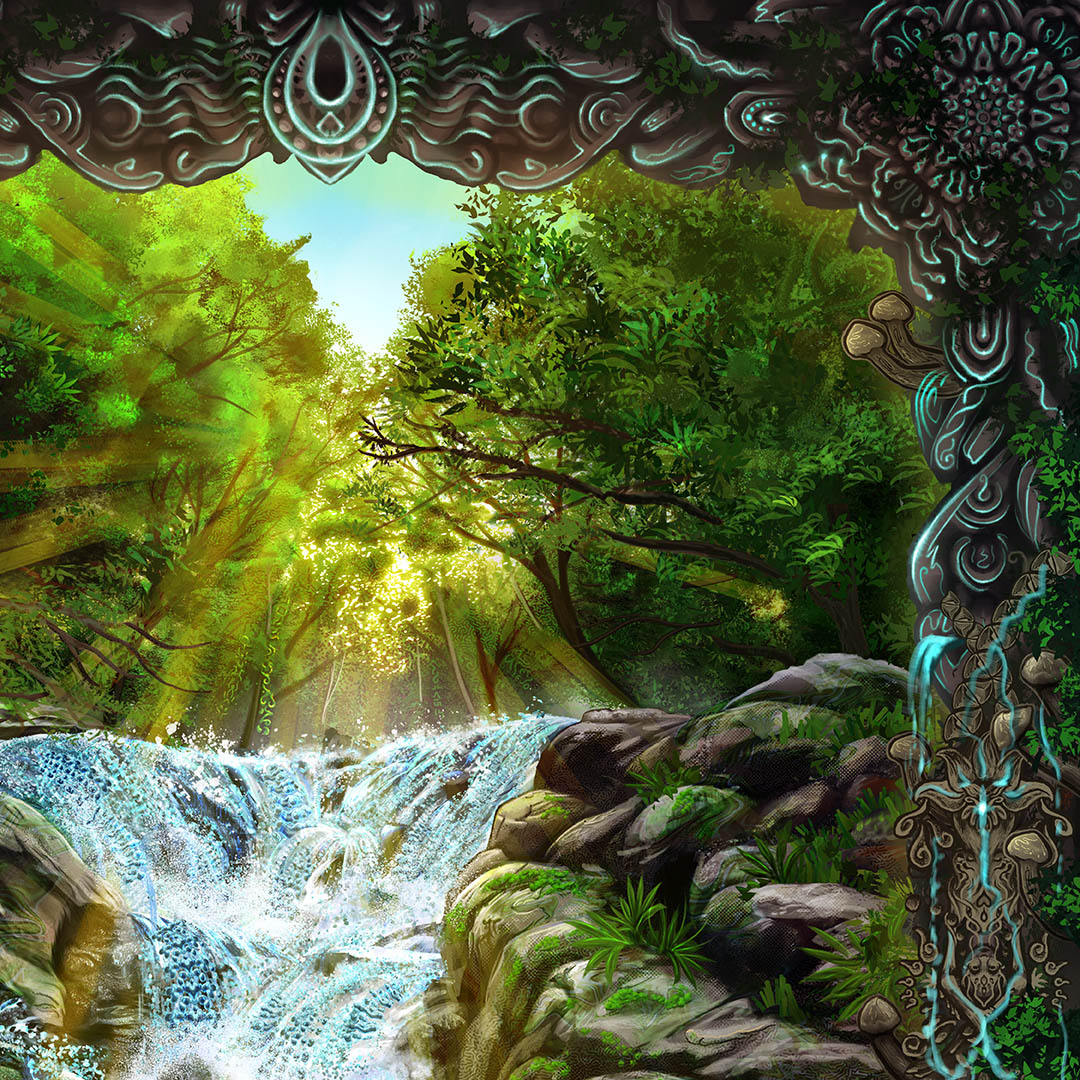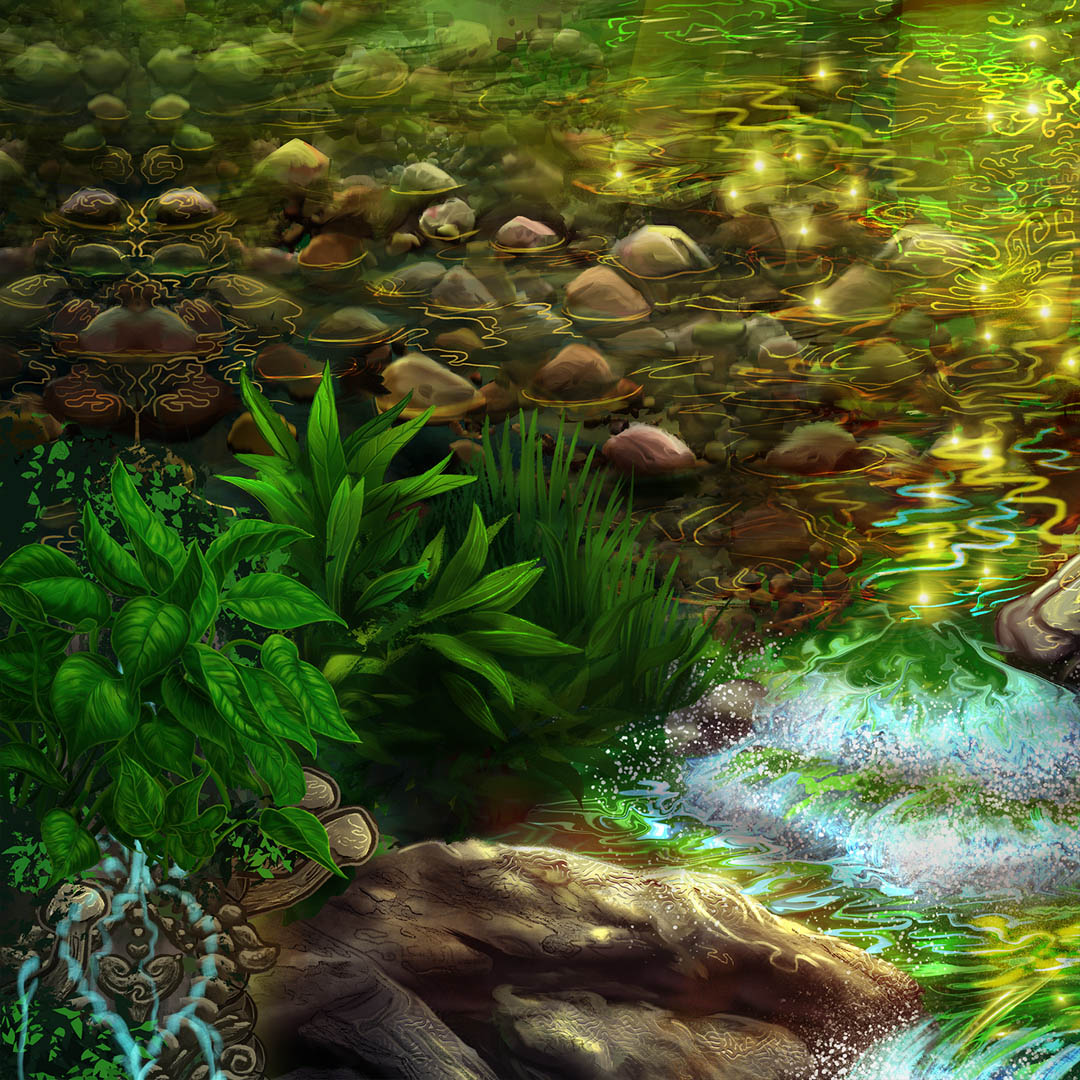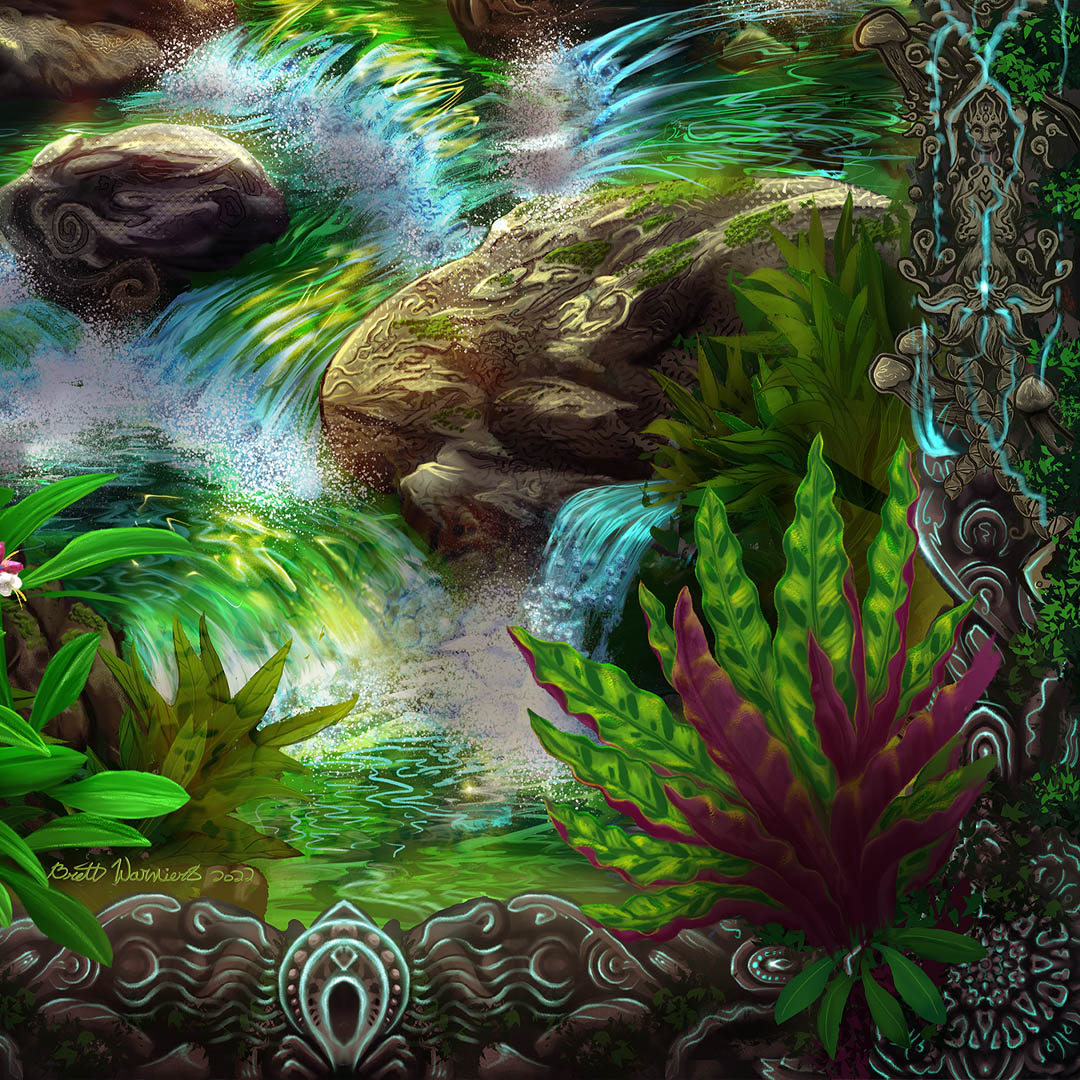 Wild Caught Tapestries in their natural habitat (video)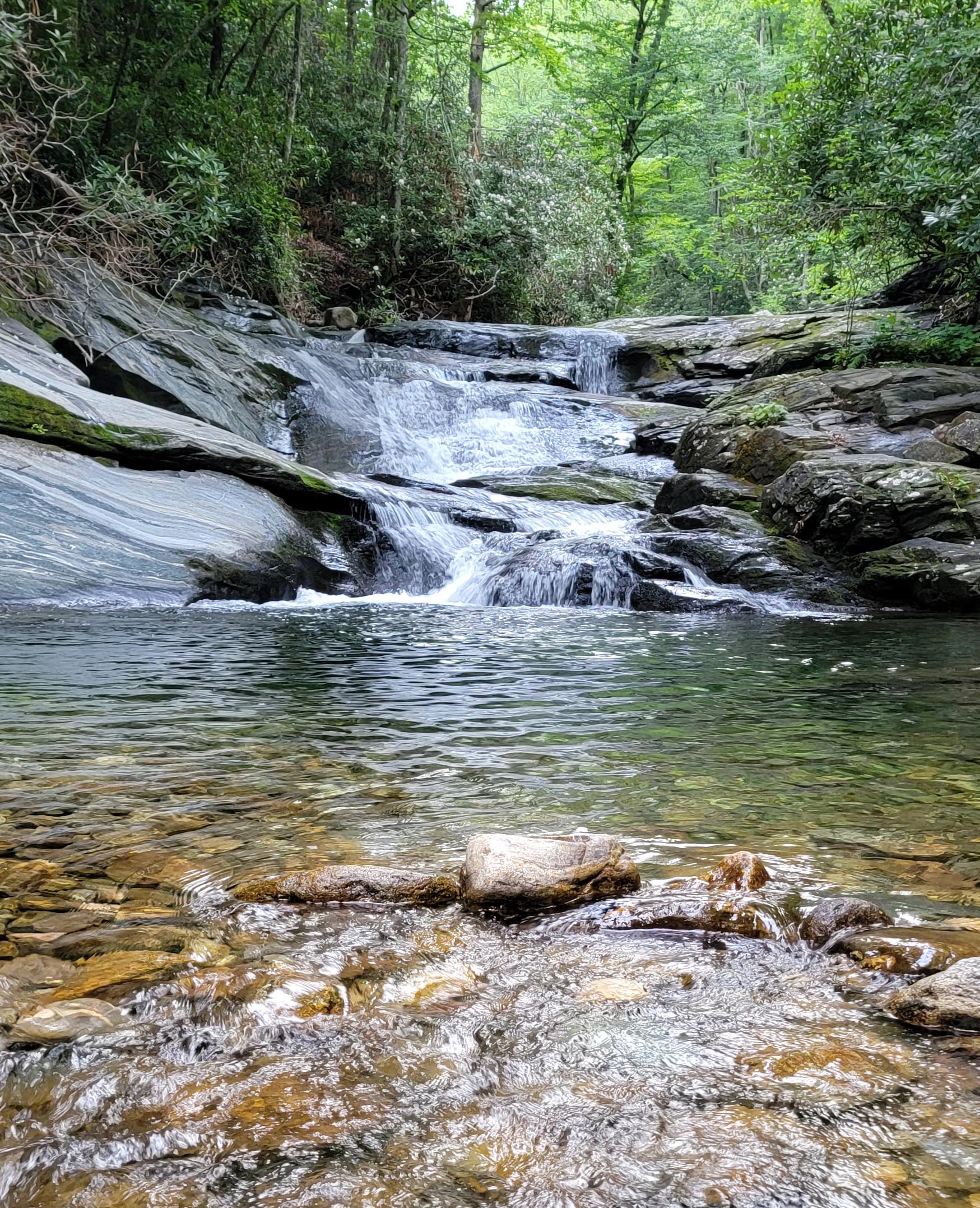 The spot that inspired the, an unnamed waterfall somewhere in Pisgah National Forest