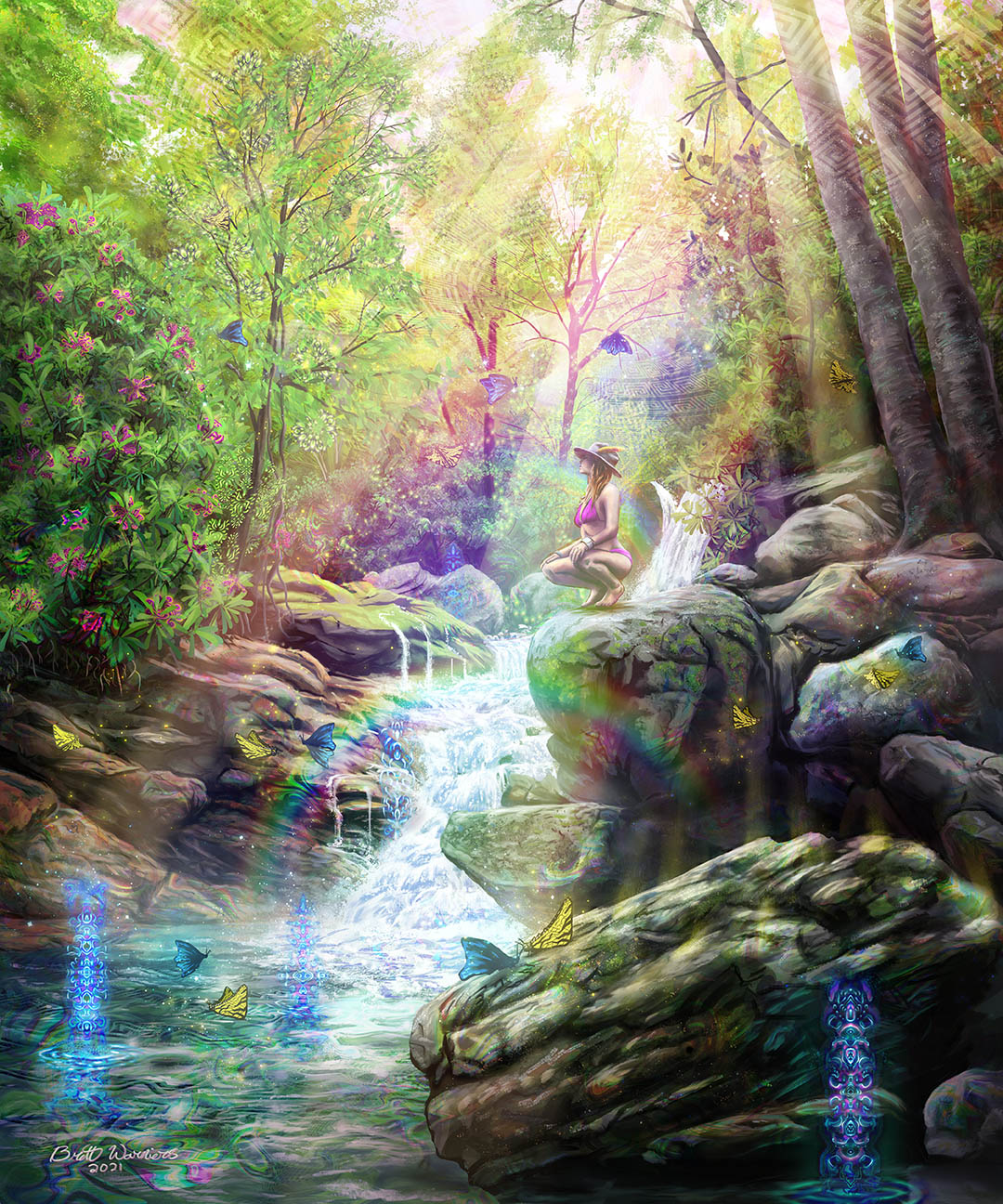 Skinny Dip Falls, 2021
Mystical full moon adventures with new friends on the shortest night of the year. The valley below twinkles with the stars, as a soft warm breeze passes over the mountainside. In awe and wonder, Ivestor and her new feline friend Starbean gaze at this magnificient alignment of the local cosmos, absorbing the brilliant pink lunar aura into their souls and their magical tools. No witness goes uninspired for this short and stunning event.

Dotted across the valley where the waters wash away the mountains, there are sacred temples created by Mother Nature herself - pools in the forest, revealed by hundreds and thousands of years of water washing across the land.

The intention for this 25" x 30" digital painting is to show this magical, and very popular location near the Blue Ridge Parkway as the special, and sacred place that it is. Every year, hundreds upon thousands of visitors stop by Skinny Dip Falls, to jump, splash, and vibe with it's pristine mountain waters cascading down from the great Balsam Mountains.

There is a limited edition of 13 canvas prints made of this artwork at its full size; 40" by 24" inches, mounted on a deep canvas bringing the full moon power off of the wall and into the room with you. Canvas prints take a substantial amount of effort and resources, so I limit the number produced to make each one exceptionally special and unique.
Software used: Adobe Photoshop, Adobe Illustrator
Details: