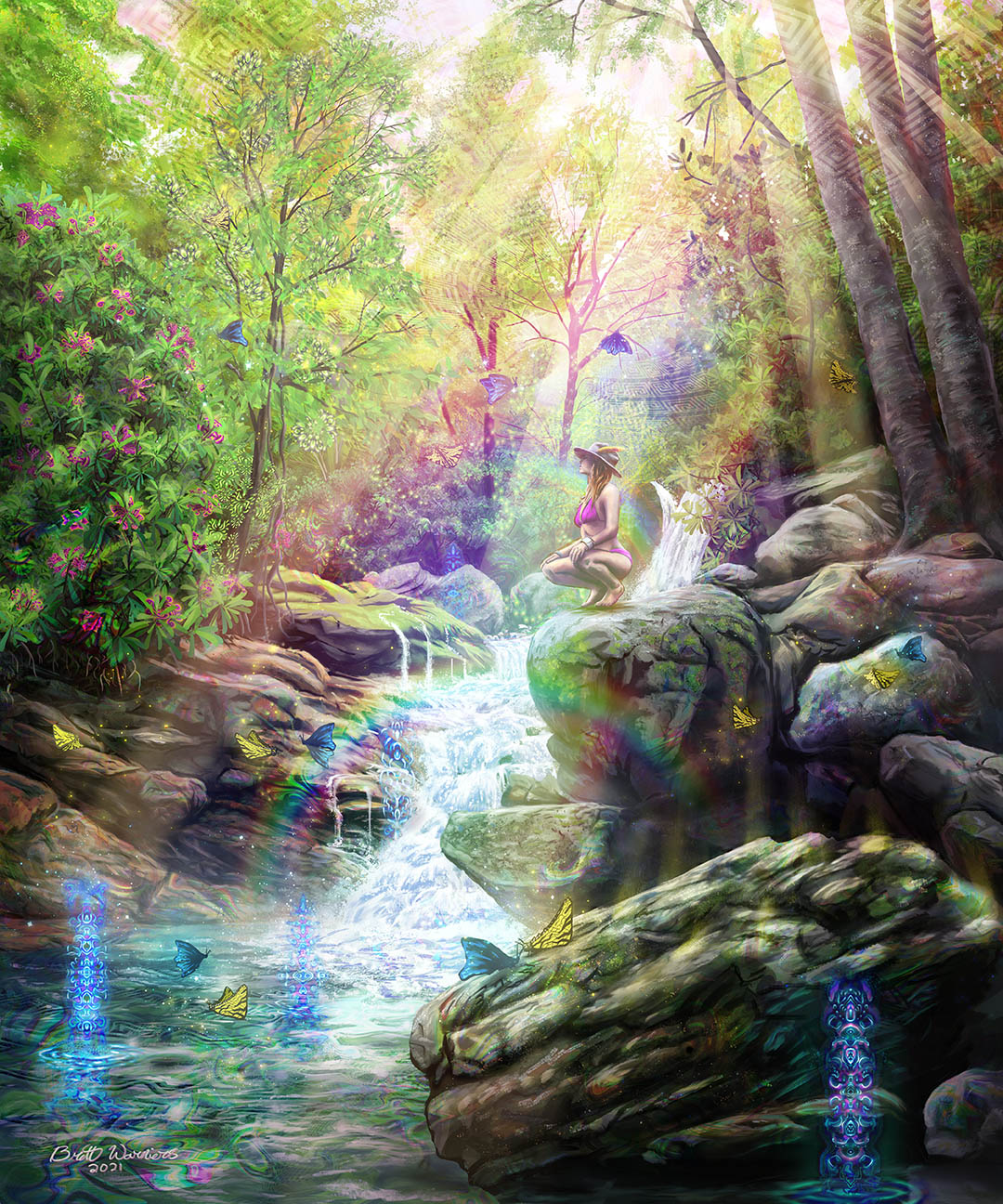 Skinny Dip Falls, 2021
Dotted across the valley where the waters wash away the mountains, there are sacred temples created by Mother Nature herself - pools in the forest, revealed by hundreds and thousands of years of water washing across the land.

The intention for this 25" x 30" digital painting is to show this magical, and very popular location near the Blue Ridge Parkway as the special, and sacred place that it is. Every year, hundreds upon thousands of visitors stop by Skinny Dip Falls, to jump, splash, and vibe with it's pristine mountain waters cascading down from the great Balsam Mountains.

10% of your purchase of a full size limited canvas edition goes to the Waterfall Keepers of NC, who work to keep these places beautiful and inspiring!

There is a limited edition of 10 canvas prints made of this artwork, mounted on a deep frame bringing the refreshing energy of this graceful waterfall off of the wall and into the room with you. Canvas prints are limited to ensure that each one is special, unique, and gets the love and intention that an art production like this deserves.
Software used: Adobe Photoshop, Adobe Illustrator
Details: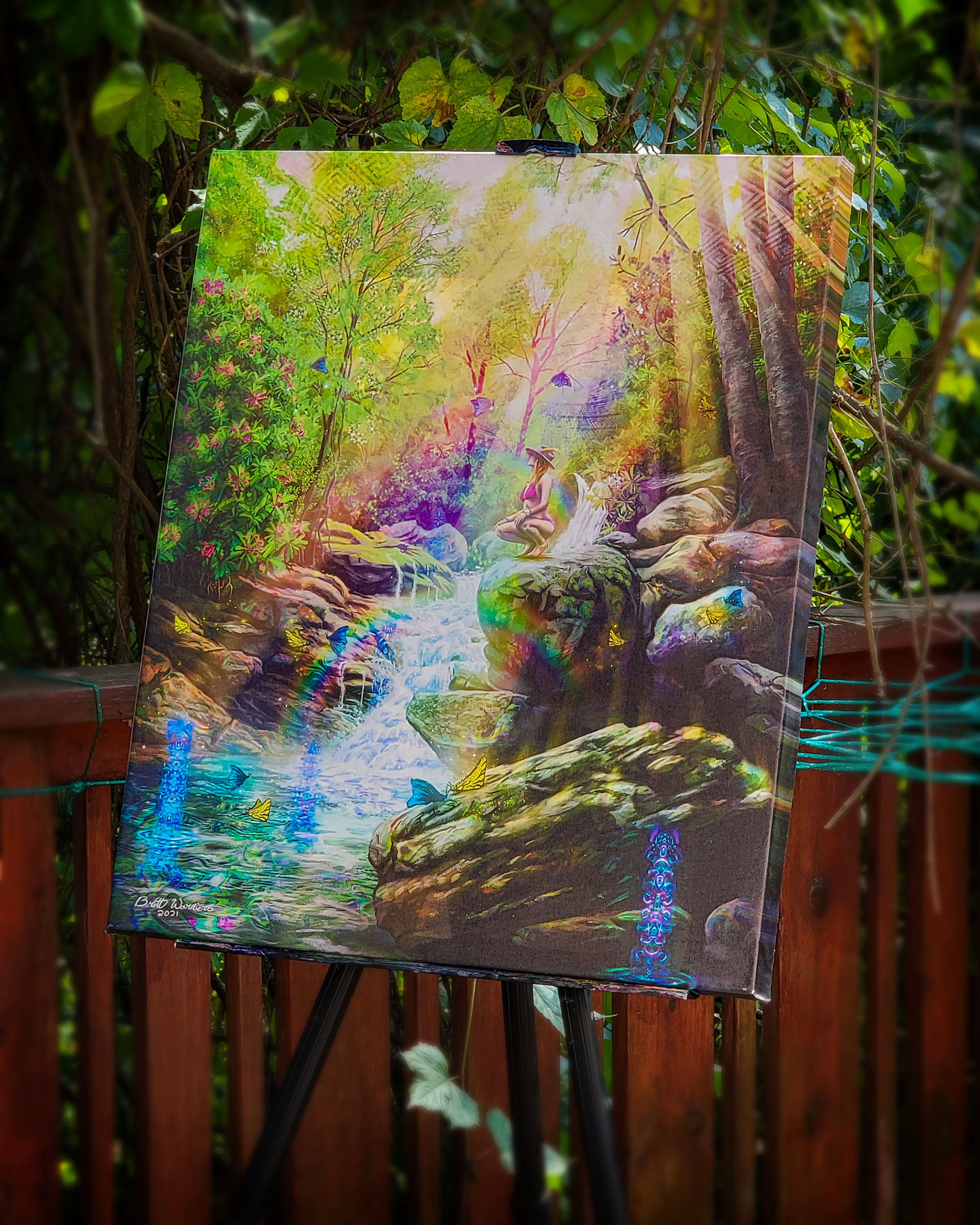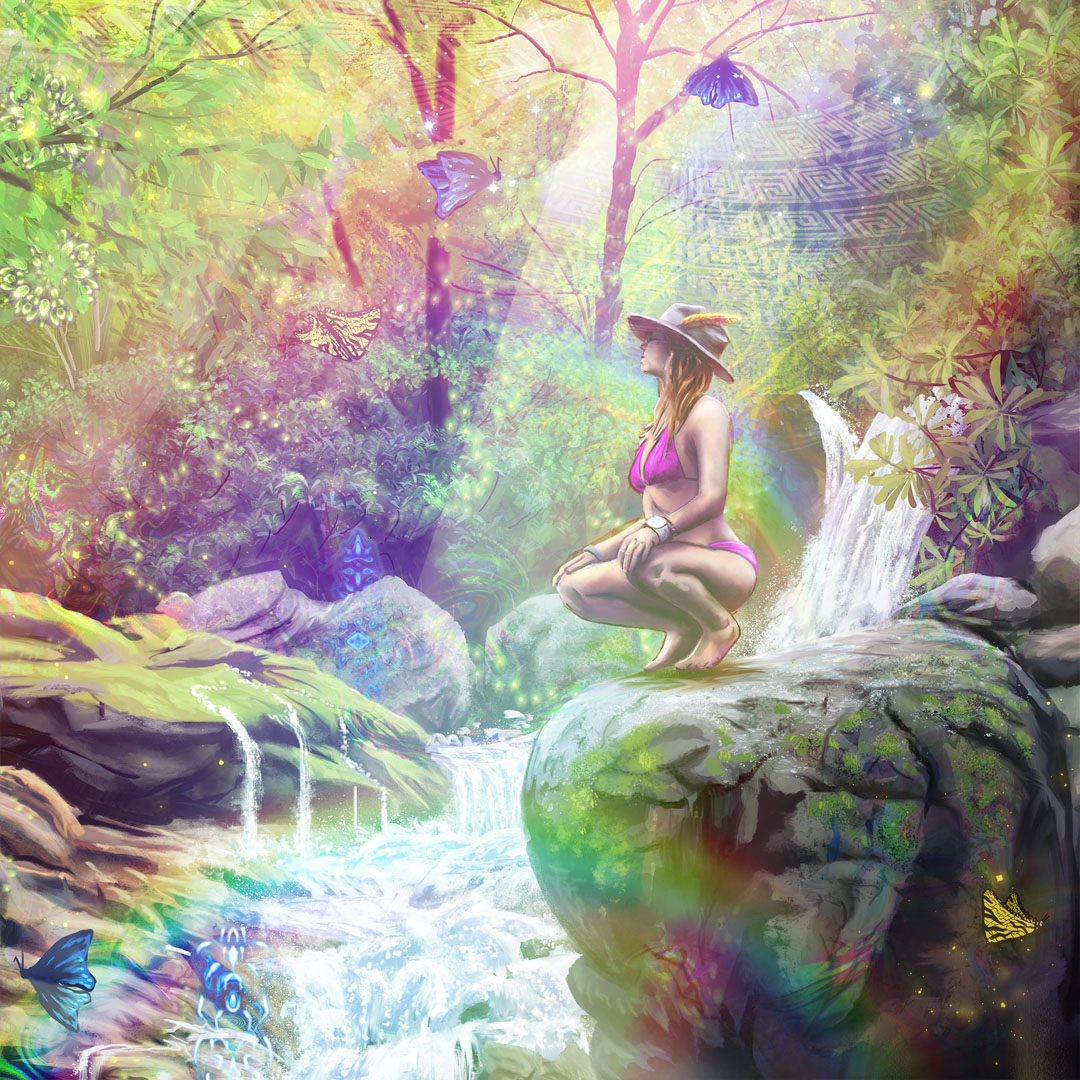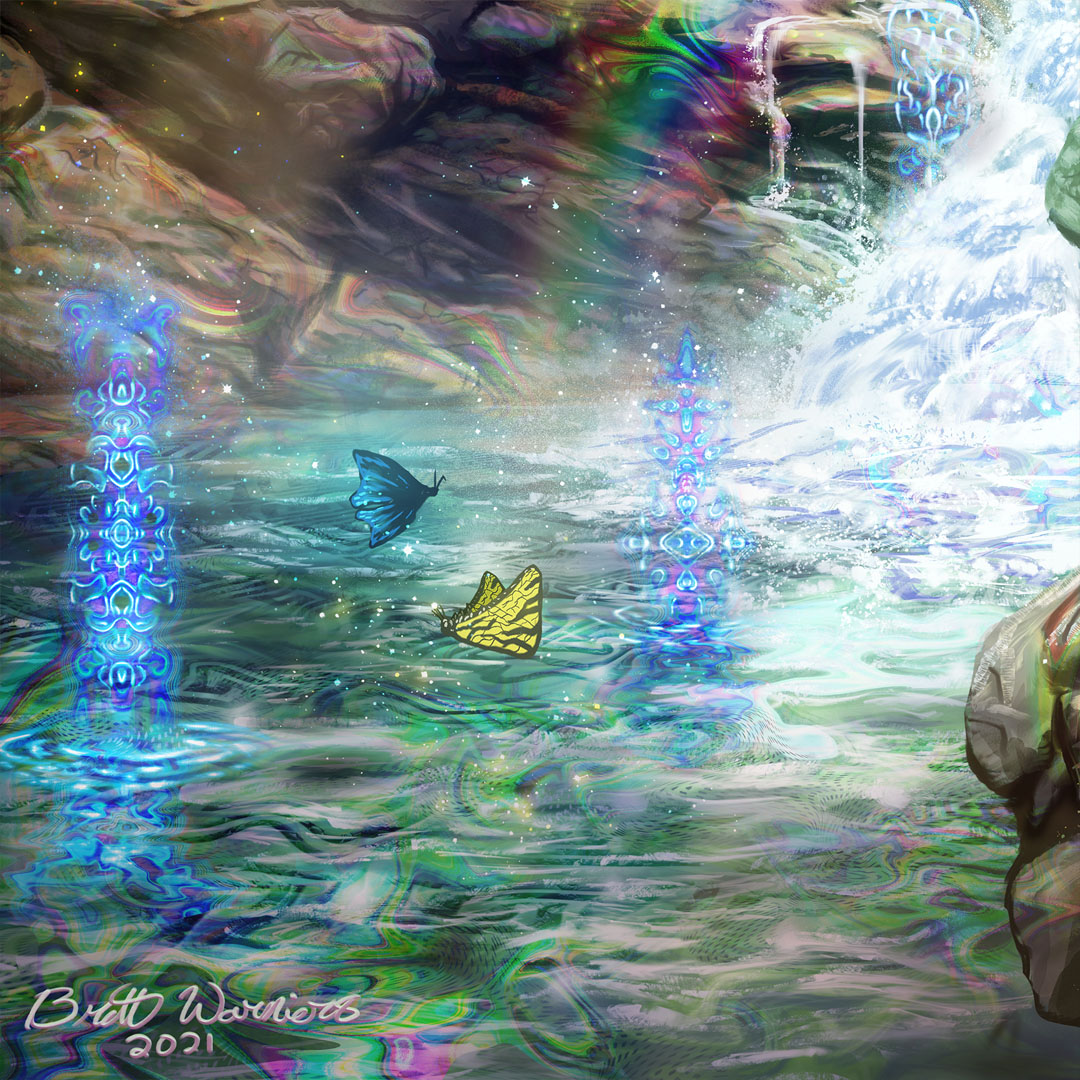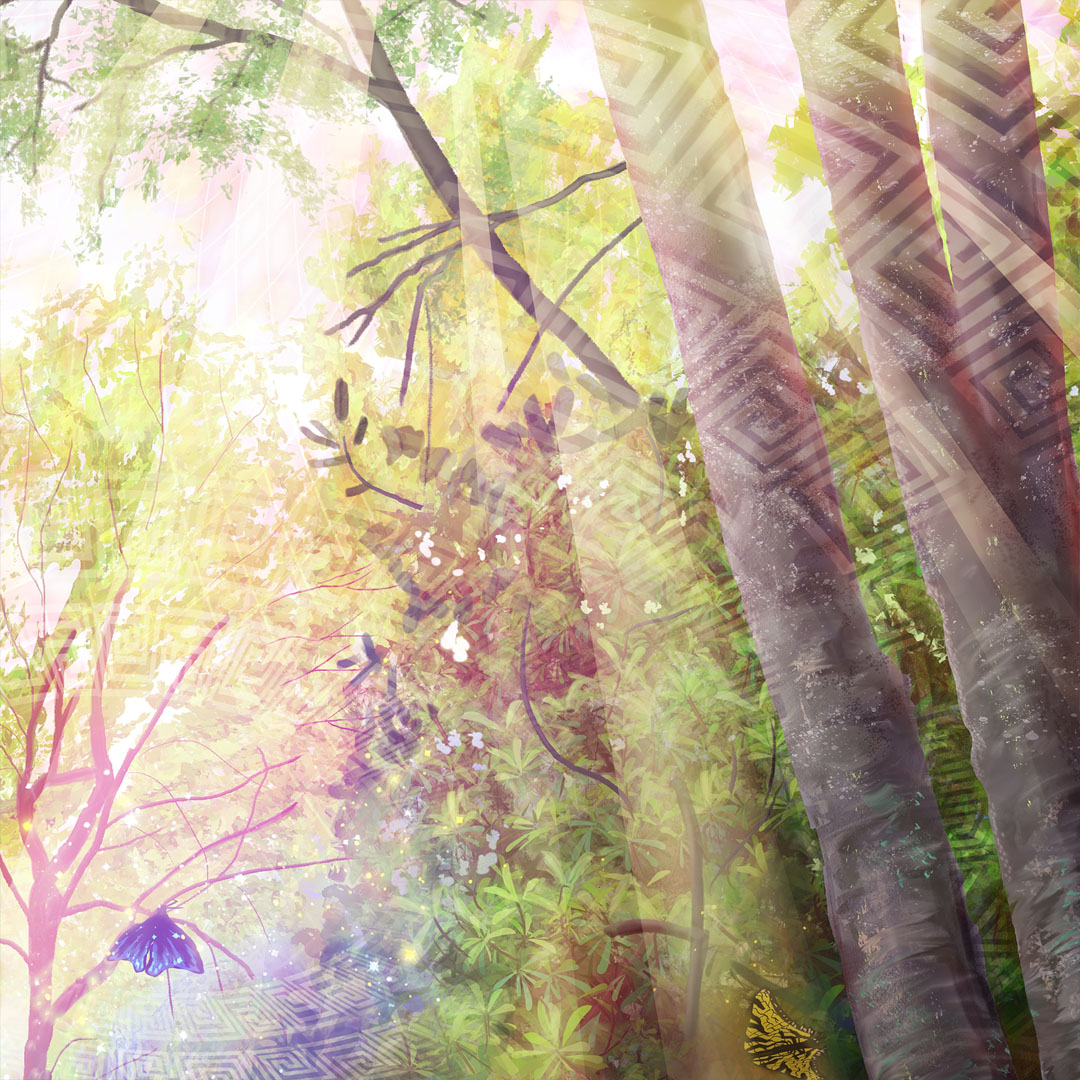 original reference photo: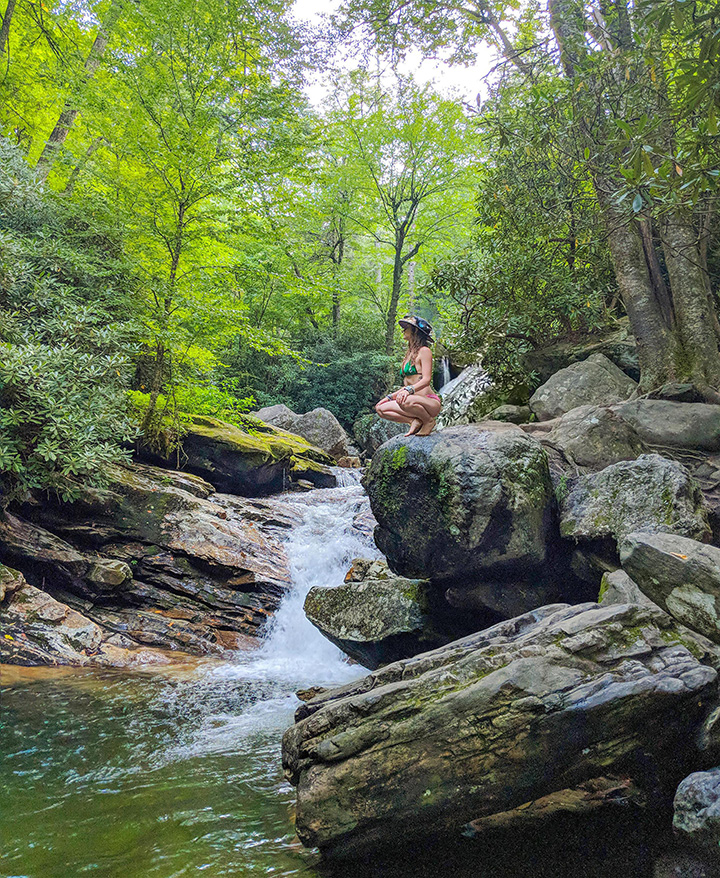 This photo is from a hike with my dear friend Jess in the summer of 2018. Normally, there's a ton of people here, but we arrived later in the day when it was less crowded. With the sun setting behind the camera, the tree canopy is illuminated by an overcast sky, the cloud-diffused lighting made for many perfect photo opportunities. I spontaneously began taking photos, and Jess began posing, this photo is one of dozens taken that day. Even though there were other people here at this time, we were able to capture some moments with the illusion of isolation.
However, if you were to visit the falls today, you would not see this view - Tropical Storm Fred washed away the boulder my friend sits upon, the boulder in the foreground, and the stream has been entirely diverted towards the right in this image. The rugged might of nature is something that inspires me greatly - these landscapes are slowly sculpted over millions of years, but all it takes is just one super intense storm to move 5-ton boulders, completely altering a landscape in a matter of days.
how it became a painting: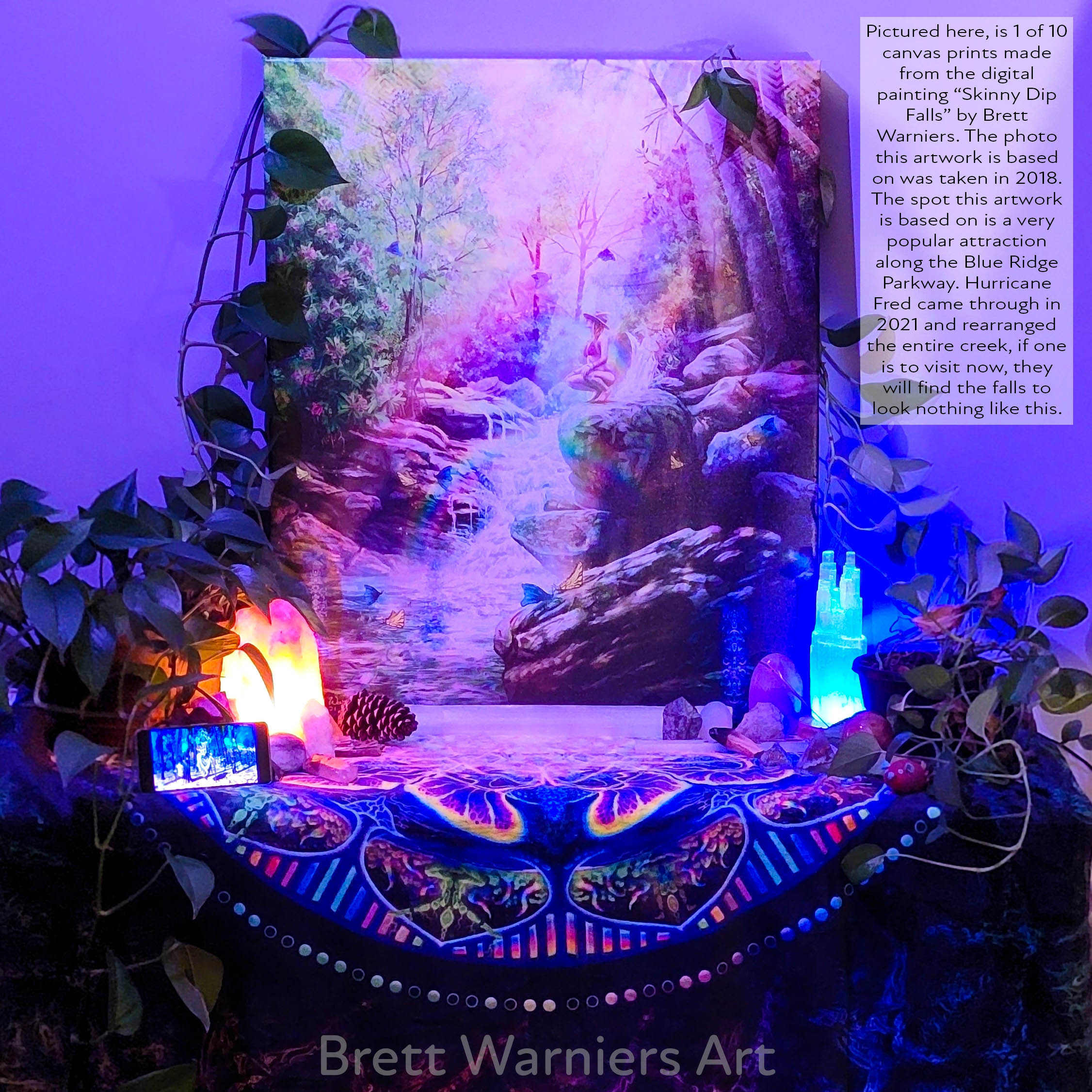 It wasn't until winter of 2021 that I re-discovered this photo in my archives. I was actually searching for reference photos of another creek by location name specifically, and this is the only photo in Google Photos that popped up with that tag. I realized just how good the angle, the lighting, the pose, the water and tree color were, and in the cold days and nights of winter, escaped to a warm sunny day in the mountain creeks by beginning this artwork.