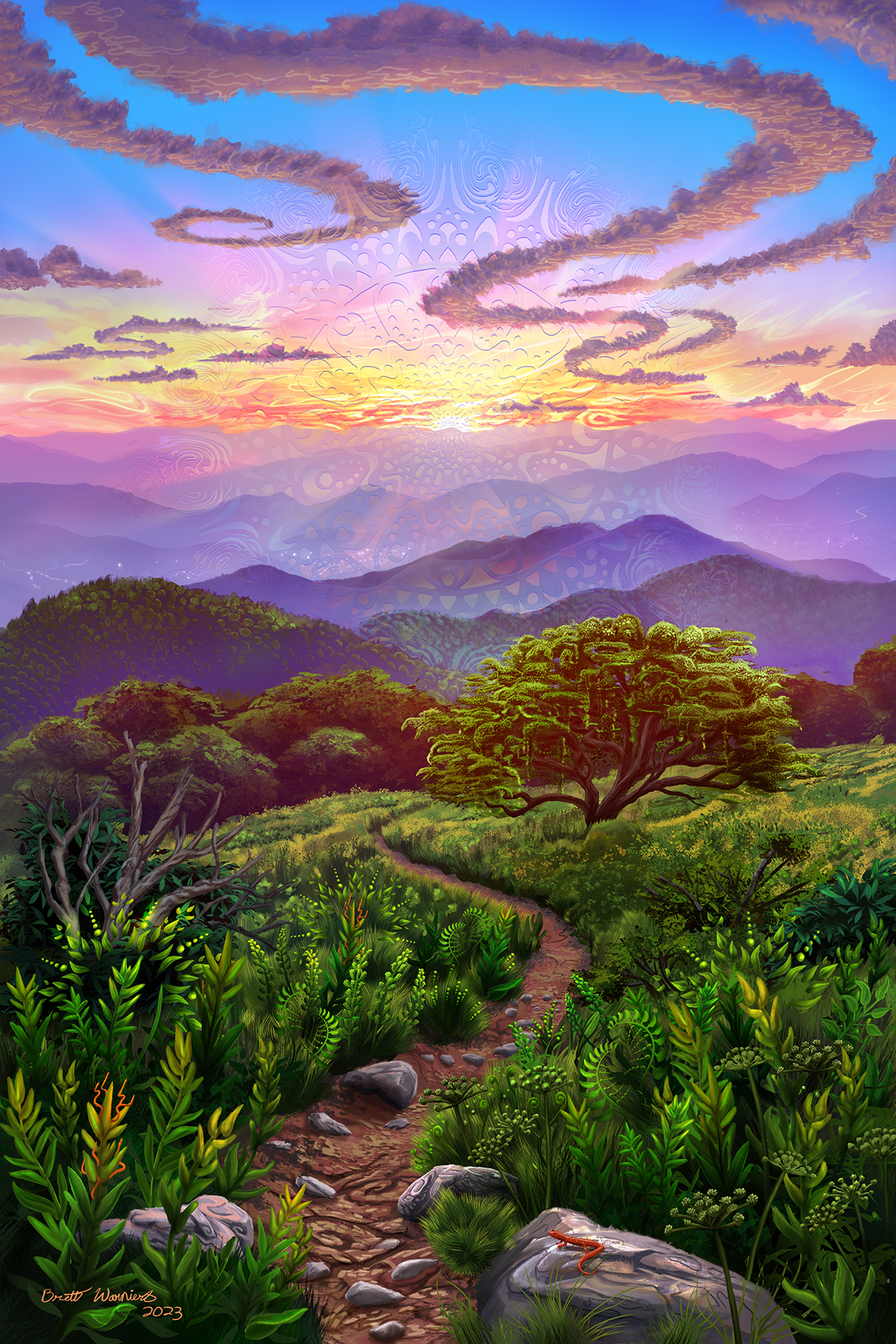 Sky Gardens, 2023
There are times in our life, where we look around at our environment, take a deep breathe, and feel a sense of astonishment that THIS place, this time, is where we currently find ourself. There's a knowing that this experience is fleeting, just like the sun perched perfectly on the horizon - it is only for a minute that this occurs, twice a day.

There is never any knowing what we will find when we venture out into nature. We go seeking experiences with the knowledge that anything could happen. We might see a beautiful sunset. We might get eaten by a bear.

Occassionally, we witness a sight with all the perfect conditions aligned - a lucky viewing of a profound astronomical event, often taken for granted - the setting of the sun, when we stand perpendicular on the Earth to the direction of the sun. For a short time, the sky is illuminated in a dazzling pallette of color, the clouds glow in places they shouldn't, the vast, enormous angel rays of the sun become clear as they spread across the valley. These are the moments where it's easy to feel grateful for life, and there are always more waiting for the ambitious explorers of nature.

"Sky Gardens" is a digital painting, drawn by hand, started on a Wacom MobileStudio tablet, and finished on the PC using a Wacom intuos4 tablet. The original art is a 16" x 24" image at 300ppi, delicately detailed to bring the magical intricate life of the high mountain meadows into the room with the viewers - on the fantastical precipace of night and day, the sensations of sunset pouring out of the art and into the room with the viewer.
Software used: Adobe Photoshop
This artwork is based one of the first waterfalls I repeatedly explored. It's a fantastic, very secluded location, not in any map or book. Sometimes what makes a place special, is knowing that we can always feel peace.
Details: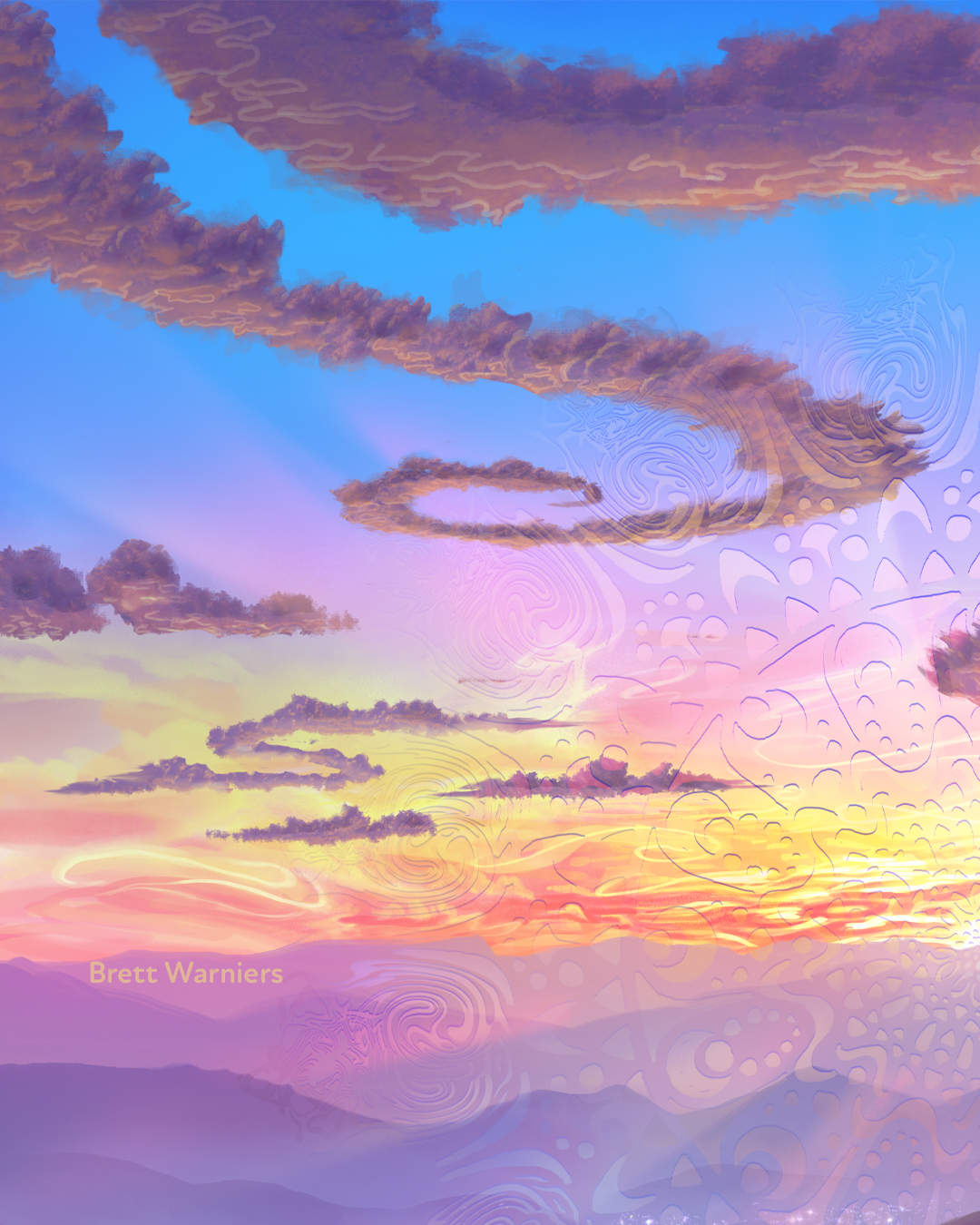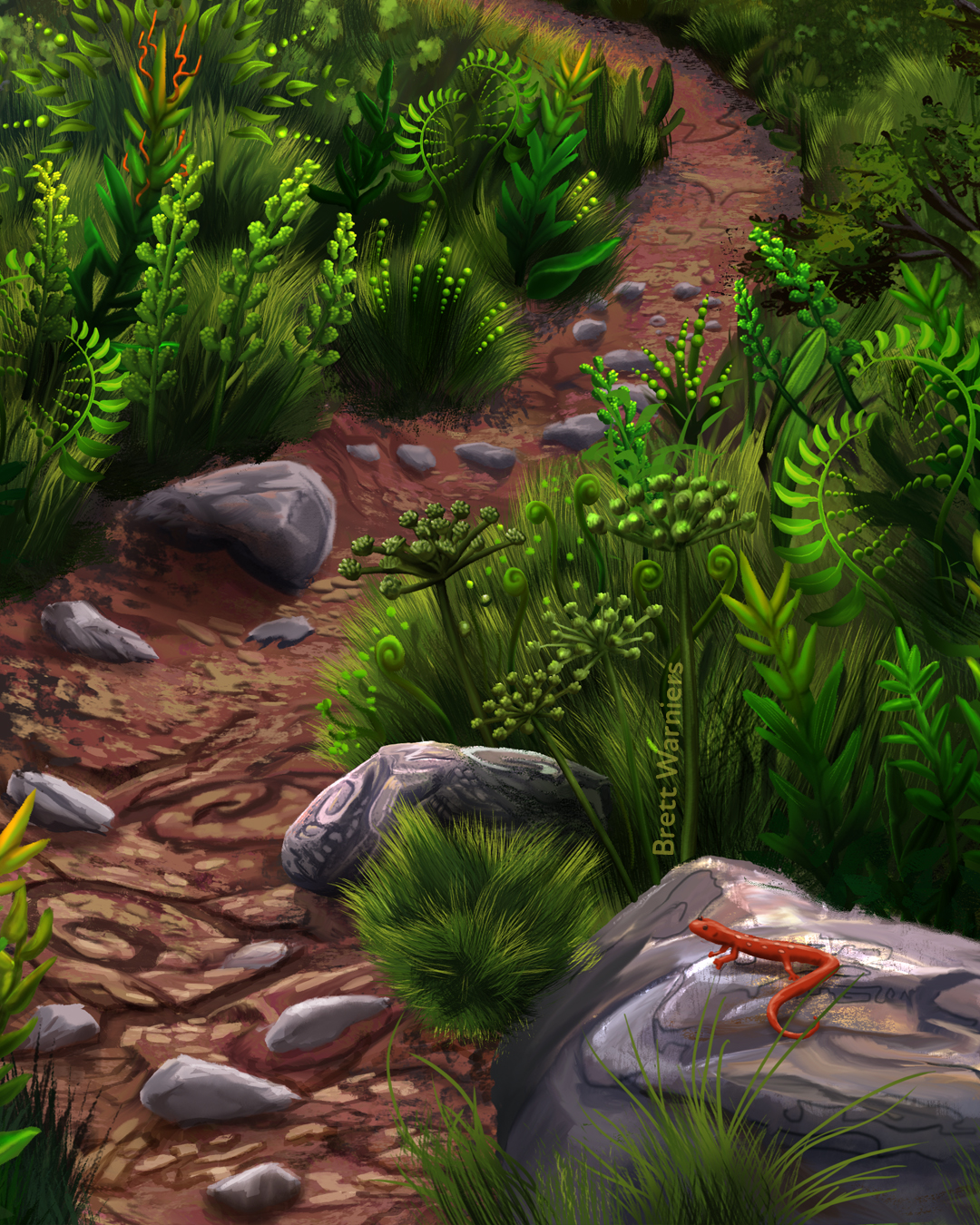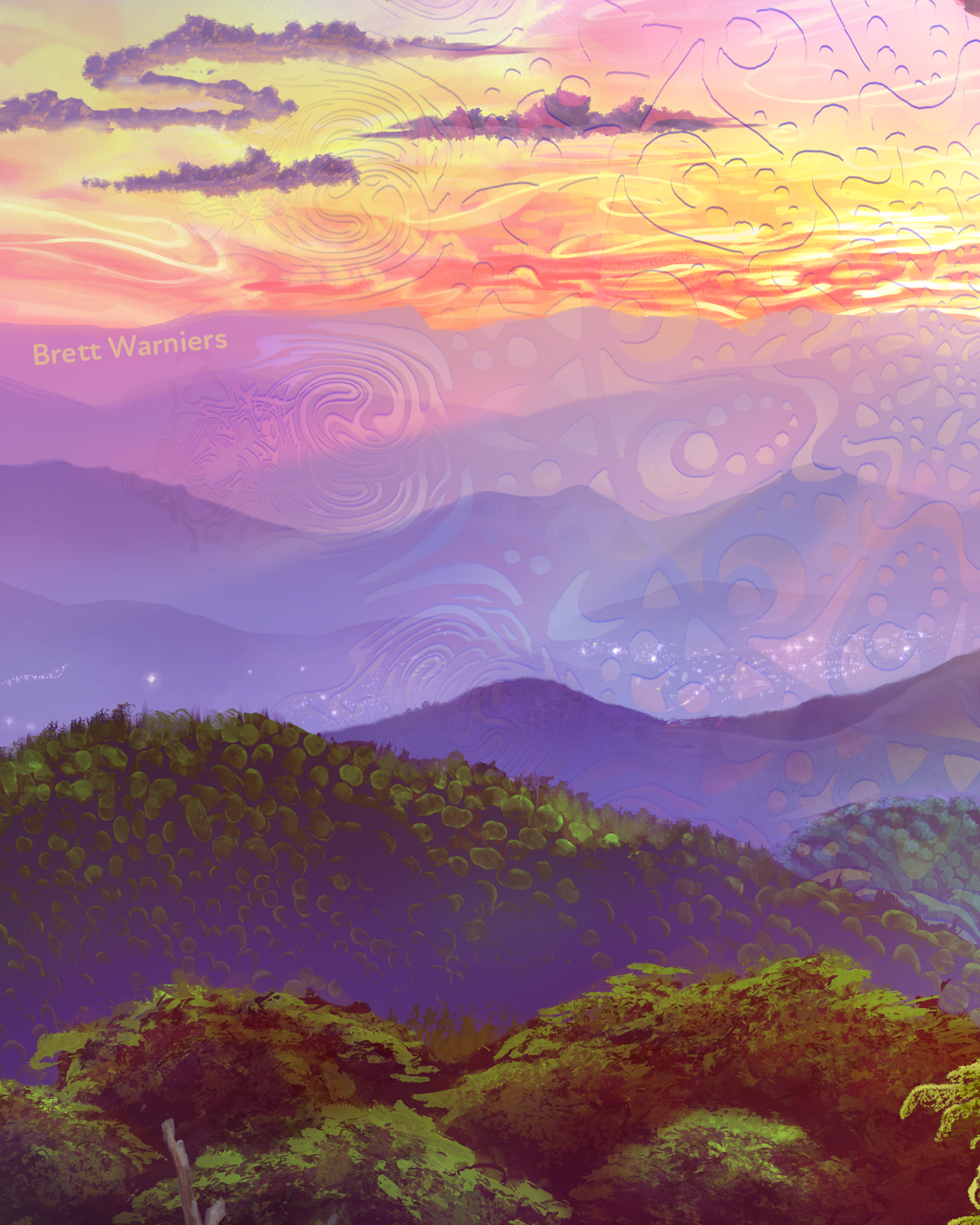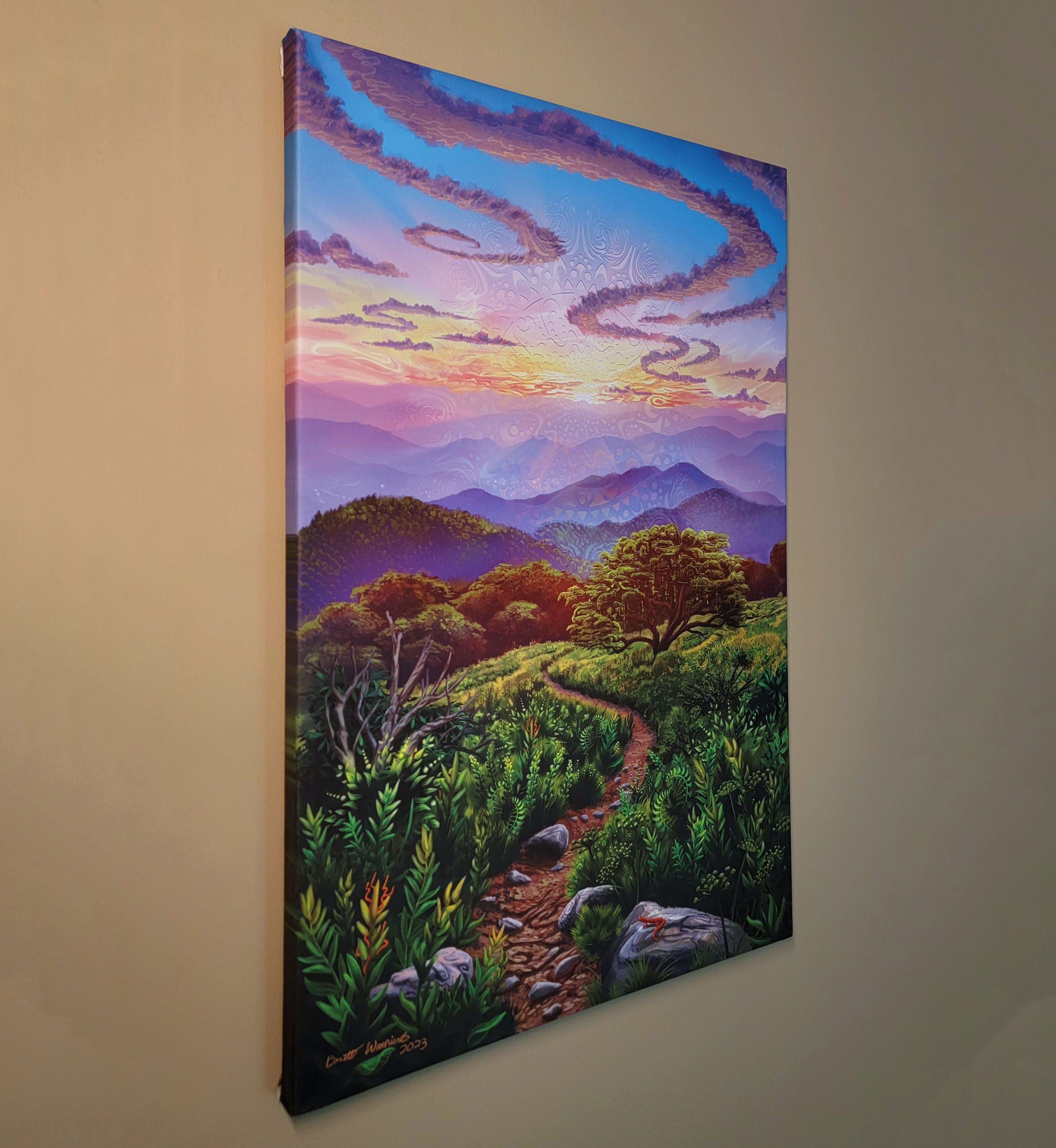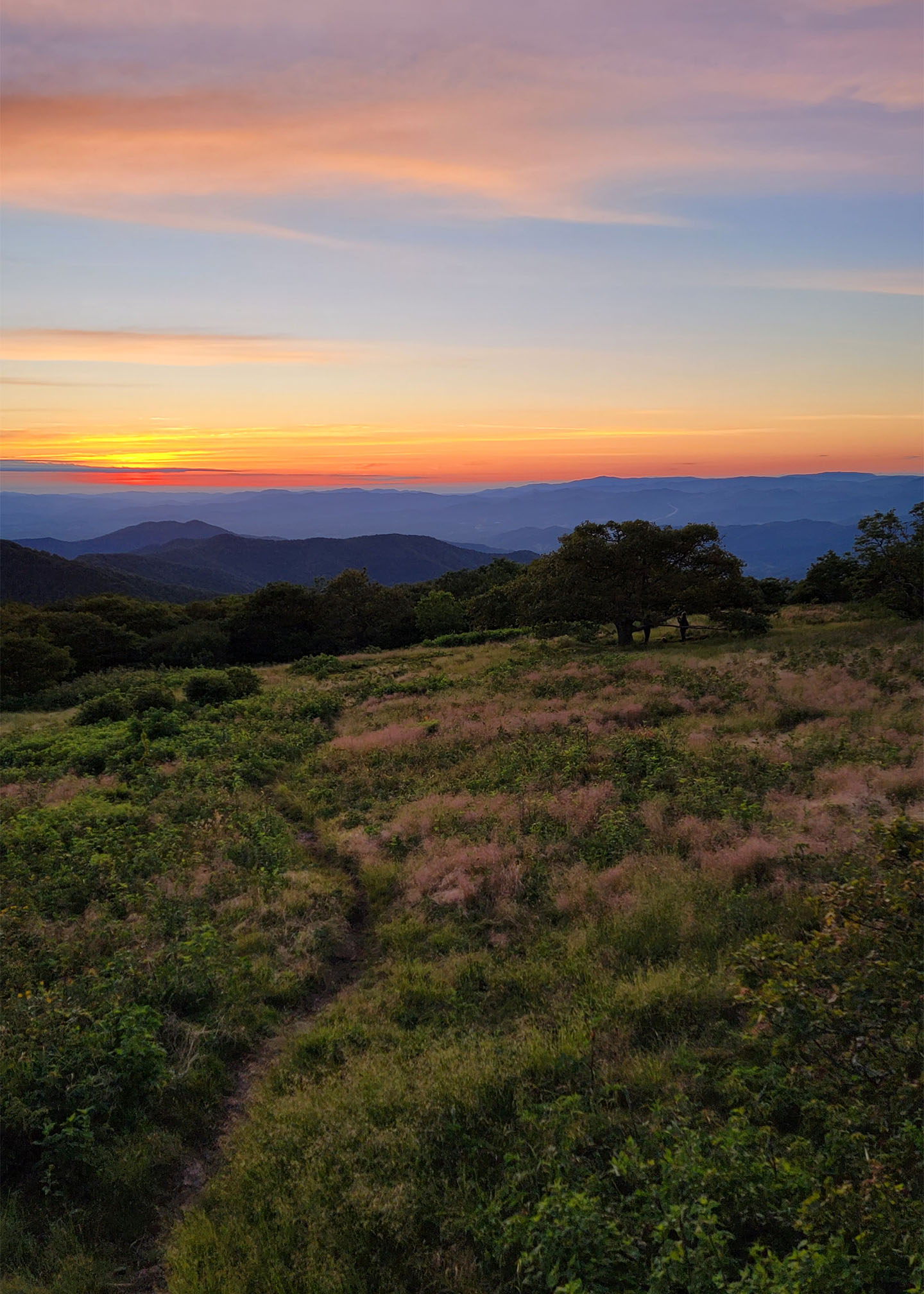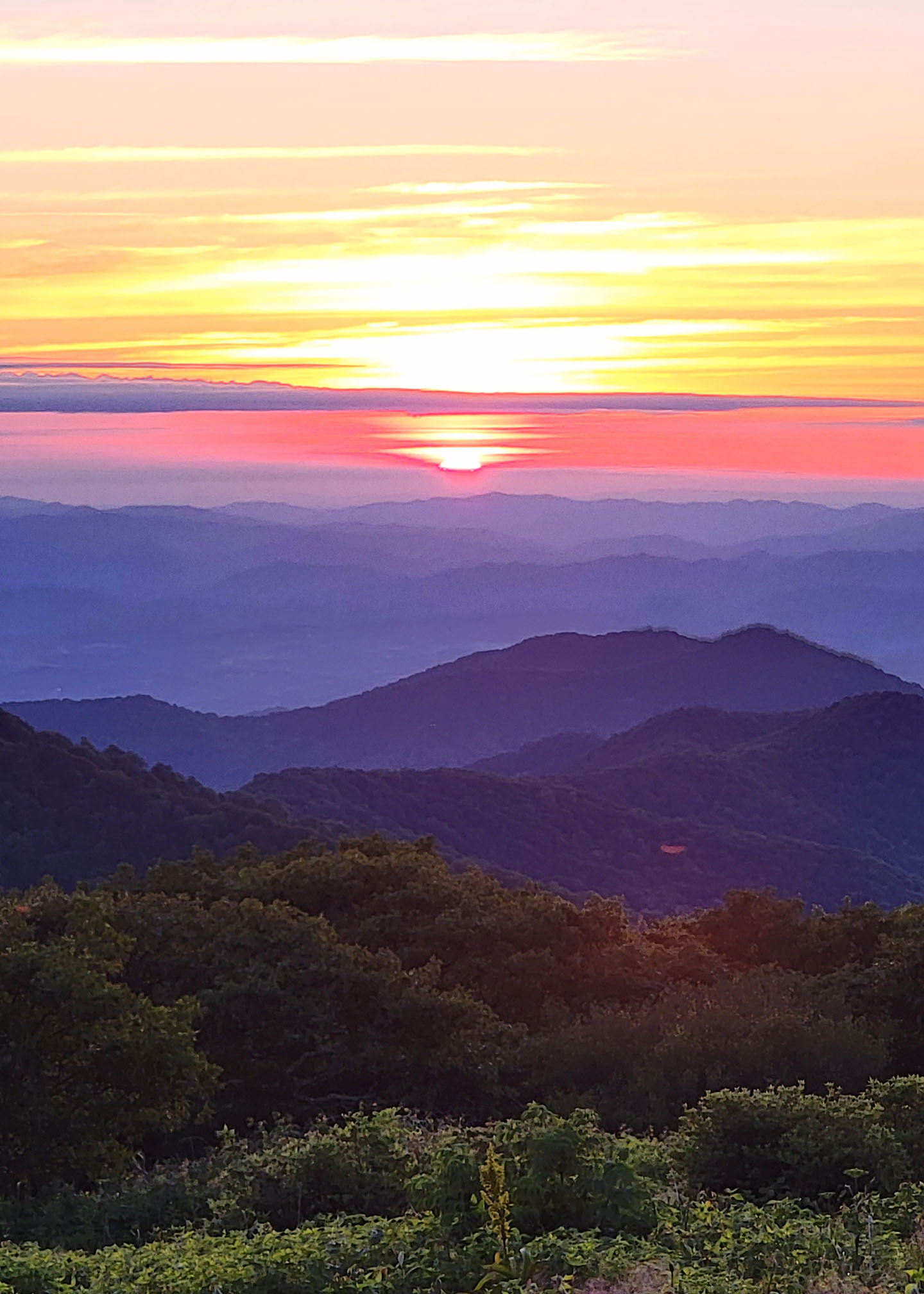 Craggy Gardens along the Blue Ridge Parkway, the original inspiration for the artwork "Sky Gardens". These are the photos used as reference for the art.