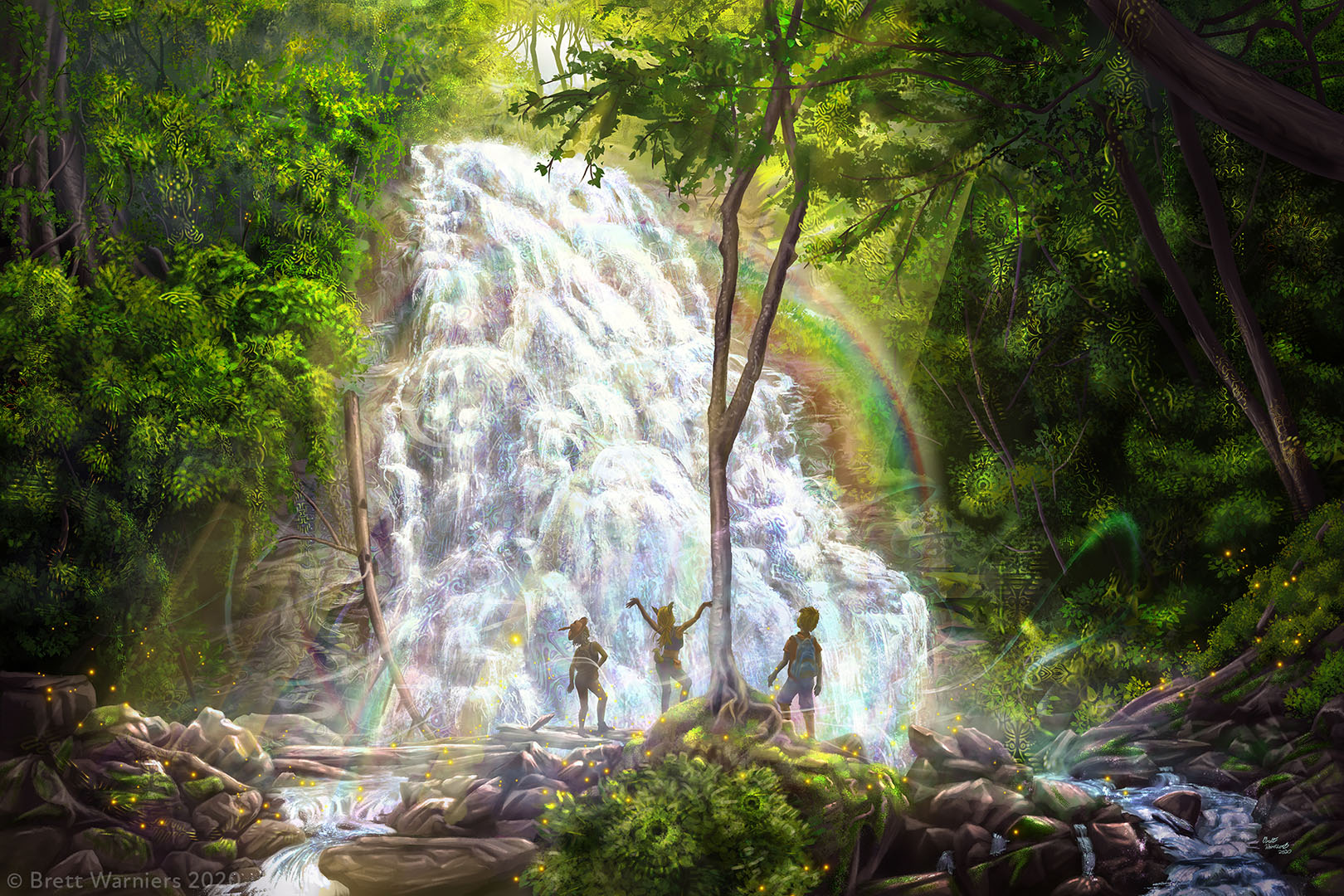 Crabtree Falls
A digital plein air painting of the majestic Crabtree Falls off the Blue Ridge Parkway in western North Carolina!

This is the third painting in my series of Blue Ridge Landmarks, following "Cat Gap", and "Ivestor's Gap". My intent to share the subtle magic of these locations, in a semi-realistic fashion to the viewer right into this incredible landscape.

Prints are made on metallic semi-gloss paper. In addition to fantastic resolution, the metallic paper creates a vibrant depth between the lights and darks. The bright colors, and mystical patterns truly appear to levitate off the paper. Original, one-of-a-kind canvas prints embellished with bright acryllic and UV paint are also available through my shop.

I have worked very hard to create productions of this digital work that will fascinate and retain quality for a lifetime. I created this artwork for those who just can't stop chasing waterfalls! The feeling of adventure going deep into the forest with my best friends is an experience that is very close to my heart.
Made with Adobe Photoshop on a Wacom Tablet
Details: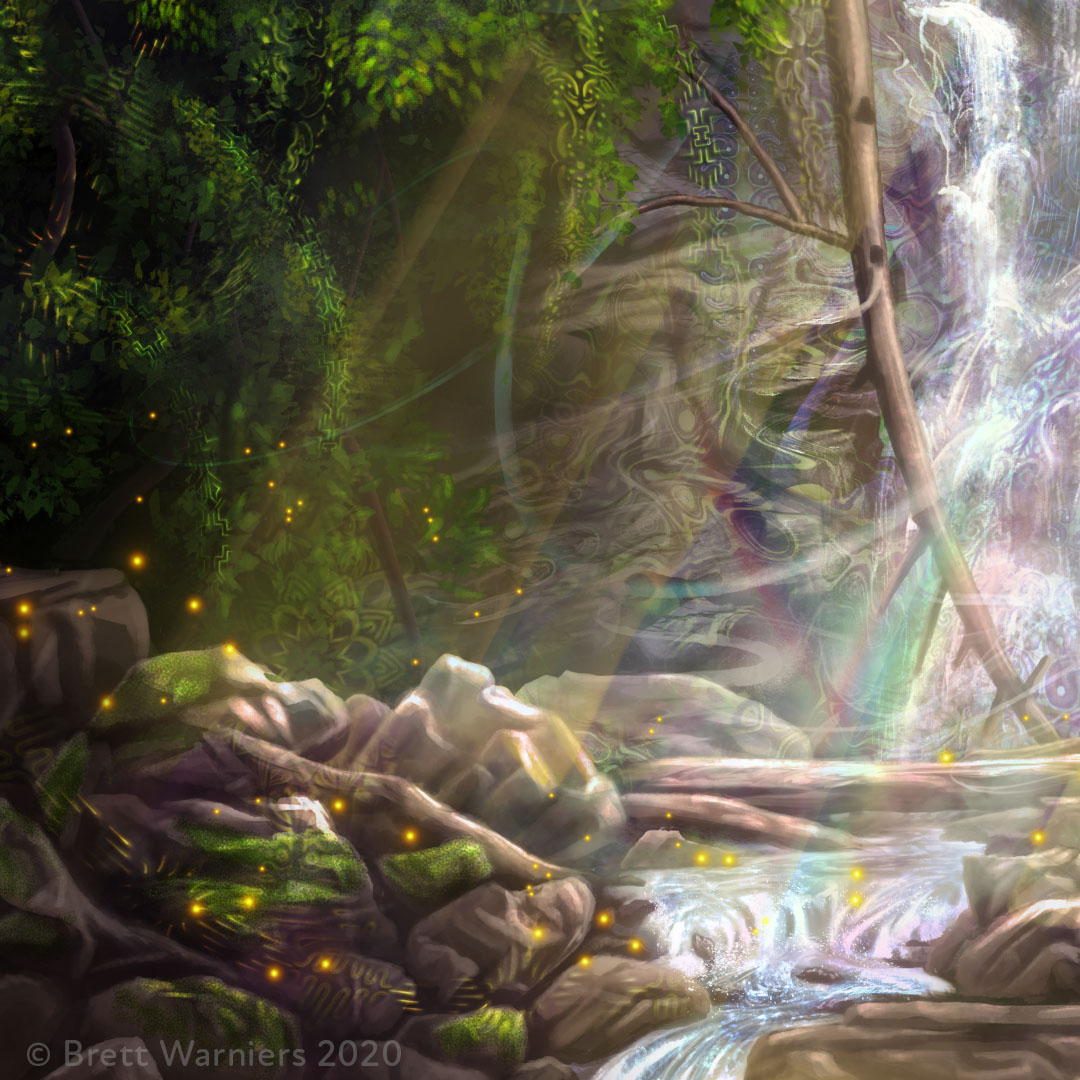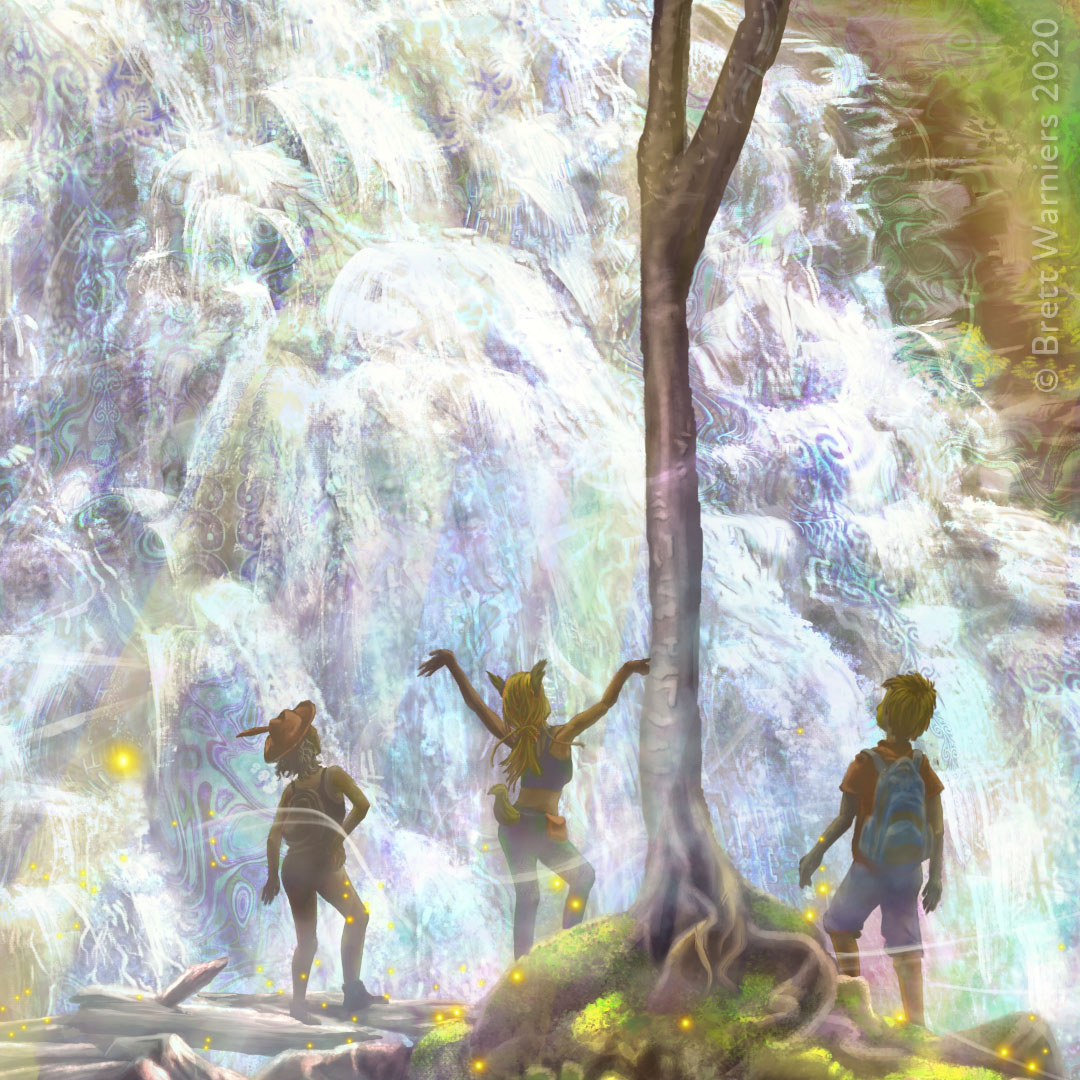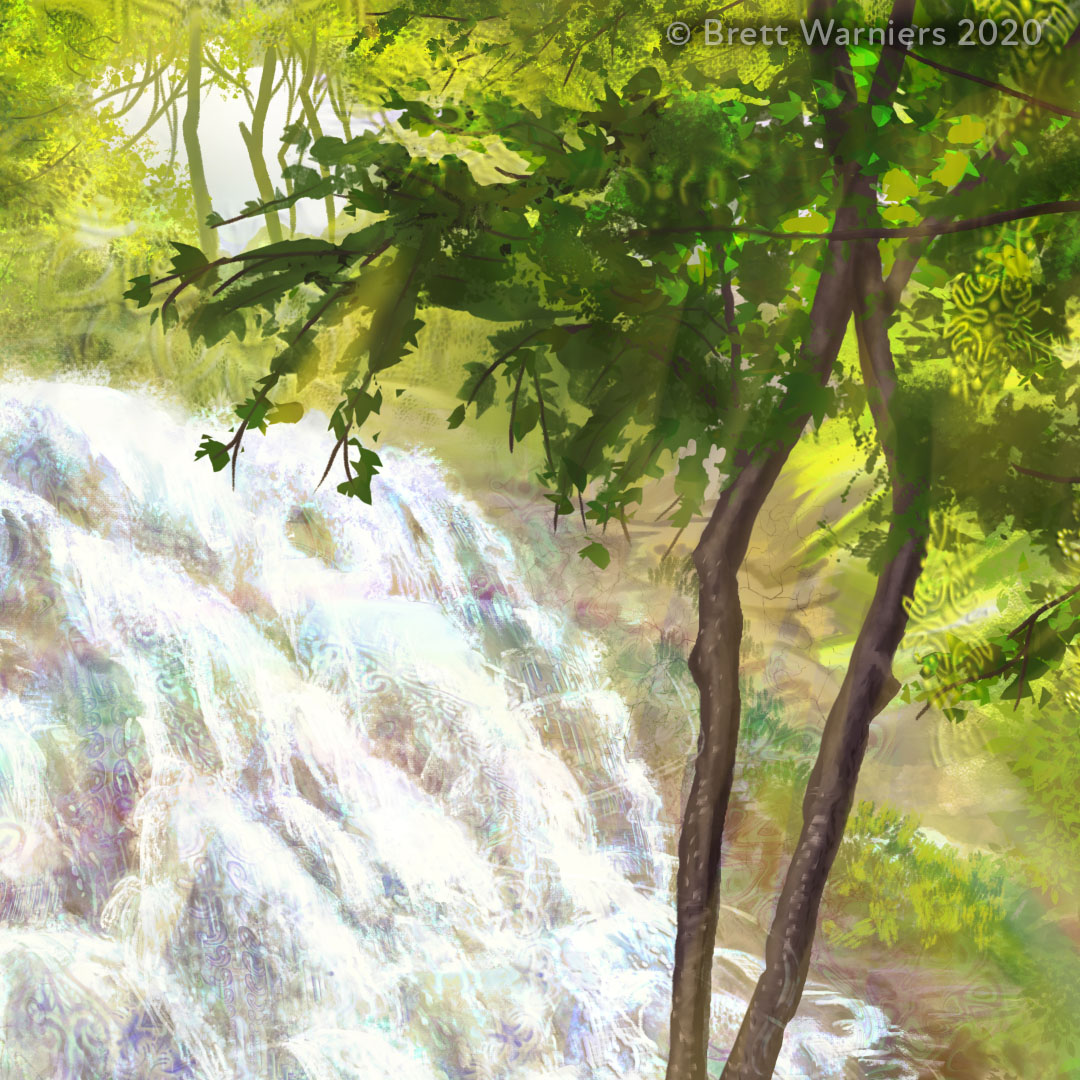 The reference photo I used for this digital painting: